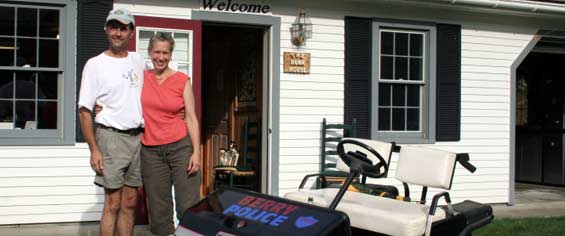 Sunshine Valley Berry Farm (formerly Blair's Berry Farm)
129 Ranger Road
PO Box 49
Rochester, VT 05767
You can email with any questions, write to us:
Or call us at the farm during the season, roughly July through September, 10:00 AM to 6:00 PM. at 802-767-3989, or after hours and in the off-season at 802-767-9385
We are on the web at vermontberries.com
Directions to the farm:
A little under 2 miles north of Rochester VT (or a little more than 2 miles south of Hancock VT) on Route 100, turn in at the Forest Service Ranger Station, go straight ahead, and you will immediately be entering the farm gates. Our sign is on Route 100.
….or find us on Google Maps.
Call ahead for picking conditions:
Please call 802-767-3989 to get the latest word on picking conditions — our recorded message is updated every evening during the season.
We can tell you what is in season and if we will be open in inclement weather (we usually stay open unless the rain is constant or thunderstorms are being called for).
---
A Little Company History
Established as Blair's Berry Farm in 1998 by Ron & Leslie Blair, Sunshine Valley is one of the prettiest and accessible organic farms in the region. Only organic practices and products have been used since the farm's founding. Owned and operated since 2007 by local couple Rob Meadows and Patricia Rydle, we remain proudly independent, local, and organic. Eat locally, support Vermont farms, and buy organic!
We have never heard the word beautiful so many times in one summer as we have since we took over this gorgeous berry farm. The farm itself is beautiful, with grassy lanes between all the rows. The fruit is beautiful too–big tasty berries with the flavor you only find with organic production. Please come down and enjoy the day with us!
—Rob & Patricia.