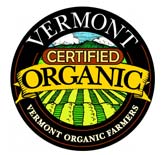 We are closed Thursday and Friday for raspberry ripening. Open Saturday, 10-6. Details follow:
Picking conditions: CURRENT UPDATE:  We are closing for two days to allow the fall raspberries to ripen — hopefully by Saturday there will be a fair few berries to pick — always a good idea to check into this site/voice mail (767-3989) prior to making a long trip to the farm. We do have lots of freshly made jam, raw honey, and local syrup — and tastings of all — to make your travels worthwhile — if that interests you!
GENERAL UPDATE:  Blueberries have passed by.  Fall raspberries are coming into season slowly this year, due to the overall cooler weather. Lots out there ripening daily, and gradually — If at some point (with a bit of warmth!!) we have a "full on" situation, we will let you know via this site and on the farm phone. The current gradual pace is also because, unlike summer raspberries, they hardly ever ripen all at once — hence, almost always the first pickers each day will find the most fruit. The crop should become more abundant as we move through September and into October, with some luck, and not harsh frost. Last year the Fall Raspberry picking continued until Oct 27th!
Hours – Open or Closed?:  We will be closed for ripening on Monday and Tuesday, and open again on Wednesday from 10 to 6, weather permitting (forecast looks good). Going forward until Columbus Day weekend, we will be open weekends for sure, and some mid-week days until the first heavy frost. Fall raspberries will continue to emerge each day until we get a few nights that go down below 27-28 degrees. Again, with some luck, maybe we will match last year's late picking (until 10/27) — and so there is a chance that we may be open thru all of October. The schedule will be announced on this site, and on the frequently updated voice mail at the farm — Summary:  Hours are weather and berry dependent, so do stay tuned!
The store: As well as offering pick-your-own, we try to keep a supply of pre-picked berries on the counter (please understand if we sometimes can't keep up — especially in the early or late season), and we have wonderful jam (freshly made, from current berries) as well as local syrup, fabulous raw honey, coffee, bottled drinks, and The Vermont Farm Table Cookbook. The jam, honey, and syrup are not certified organic, although the ingredients in the jam are certified organic, except for the (Pomona's) fruit pectin, and the honey is raw and the bees are kept away from any GMO crops. FYI, we don't allow raspberry picking when it is wet (bad for the patch), so do check to see if we are open on stormy days.
Berries still to come: We might have some blackberries by about the middle of September — these will be the blackberries planted over the last couple of years — not at all a huge quantity (yet), but should be good quality.
General Info: We have four acres of blueberries–2,500 bushes–about three acres of raspberries and a few rows of blackberries. We are a pick-your-own (PYO) farm. You may also buy pre-picked organic berries at our farm store, along with Patricia's fabulous jams, honey from woodlands near Lake Champlain, local maple syrup (these products are not certified organic), coffee, and books. We also have wireless Internet connection at the farm store.
Do check out our blog for updates and other important information.
Please do drop by for a coffee or tea, a jam sample, or just to take in the beauty of this corner of the valley on a gorgeous day and say hello. We'll see you at the farm!